LONG-TERM COLLABOARATION WITH SVUNG
Long-term collaboration gives SVUNG extra skills

SVUNG is business intelligence for businesses of all sizes. They deliver custom tailored solutions based on the customers current setup.
SVUNG is focussing on the customer's current business, while always focussing on enabling and realizing business value.
To enable business intelligence on all kinds of platforms, they partnered with madSkills to provide these extra skills.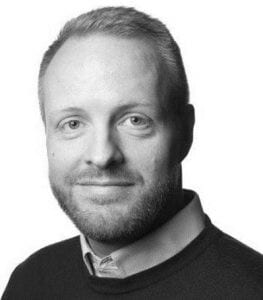 madSkills is a long-term partner!
Vi har gennem en årerække benytte madSkills til diverse C# / .Net opgaver. De er altid tilgængelige og leverer kvalitet til tiden. Med over 15 års erfaring fra mange forretningsområder har de hurtigt styr på forretningsforståelsen, og kan levere skrædderskyede løsninger til netop din forretning. Udover skarpe C# / .Net skills, så arbejder de også gerne full-stack og kan levere løsninger til hele forretningen. Vi giver madSkills de bedste anbefalinger.
ANDREAS HERMANSEN, CEO
SVUNG a/s